HOW DO YOU FIND THE RIGHT HYPNOTHERAPIST FOR YOU?
I encourage you to use your intuition to know whether a hypnotherapist is the right person to guide you in your personal transformation.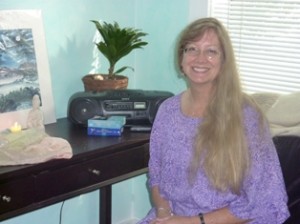 I usually have a phone conversation with a client, hear his/her needs, and discuss a plan of hypnotherapy techniques. I send clients a questionnaire and then review it at our first meeting. At this first appointment, we further discuss your issues and goals, and we each get a good sense of whether or not we are a good client/hypnotherapist match. As the first or first few sessions unfold, you'll know whether you're feeling improvement, more clarity, happiness and actualizing your intentions, and whether or not I am the right hypnotherapist for you.